Today is one of those boring holidays that i spend most of the time sitting in front of my monitor, chit chatting, searching for stuff. So i decided to bring my lil brother and my cousins to watch a movie. Its been a while since they talk about watching the movie Madagascar 2. So we went to watch the movie. Now i would like to review the movie, Madagascar 2.
Alex, Marty, Melman, Gloria, King Julien, Maurice and the penguins and the chimps find themselves marooned on the distant shores of Madagascar. In the face of this obstacle, the New Yorkers have hatched a plan so crazy it just might work. With
military precision, the penguins have repaired an old crashed plane—sort of. Once aloft, this unlikely crew stays airborne just long enough to make it to the wildest place of all--the vast plains of Africa, where the members of our zoo-raised crew encounter species of their own kind for the very first time.




However, the script also contains jokes and themes that only adults would understand such as jokes about Darwinism. By the same token, it is hard not to laugh the juvenile humor anyway. Monkeys blackmailing the chief penguin, Skipper, about his romance with a doll for union rights, or a Matrix-style fight scene between Alex the lion and an elderly woman are undeniably funny.




Now Alex is reunited with his dad. Too bad the kid is so inept at being a "real" lion that he can't keep an evil lion with Alec Baldwin's voice (and mane) from seizing power. Alex is a little too "Fosse, and Jerome Robbins."

Marty discovers that the thing that made him unique isn't all that special when he's surrounded by a herd of identical (same voice, too) zebras.

Gloria feels the need to mate, and tumbles for the first hippo to drop a compliment her way.

And Melman, with his years of experience around vets, may be qualified to be a witch doctor, someone who can keep a sick giraffe from heading off to his "dying hole."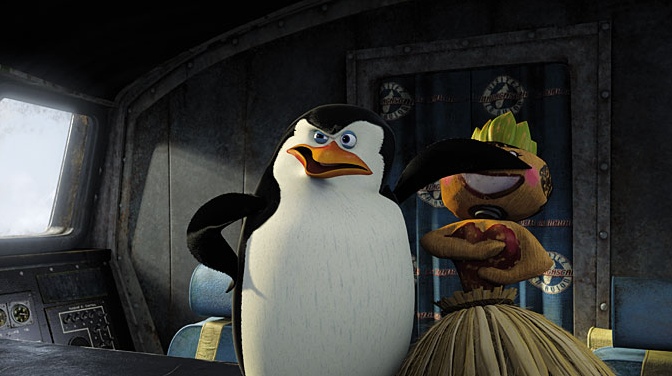 The penguins enlist primates in their quest to build an aircraft.

"Who says penguins can't fly?"

In a needless complication, human tourists are also stranded in their corner of Africa, too.

The animation shows glossy improvement from the original "Madagascar," with nature and the neo-natural animals even more detailed than ever. But the knock on Dreamworks' animation style - that it's entirely too talky - rings true here.




As a sequel, "Madagascar 2" never moves too far from the original film. It draws on humor from the first and further developing the relationships of the core characters. "Madagascar 2" is bound to be as successful as the first film, because there is something for all audiences, even though it is made for children.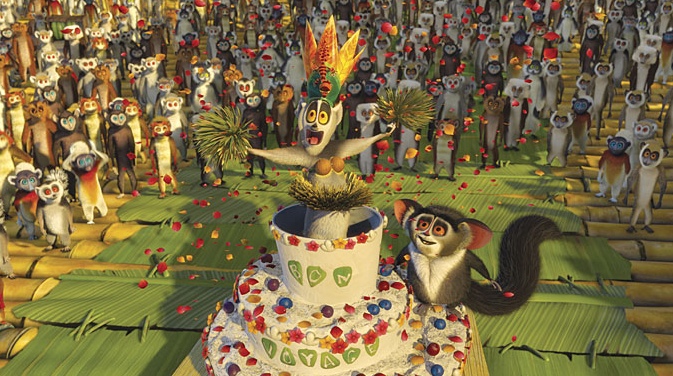 I give this movie, 3 stars out of 5.